Hello,
I hope someone can assist me with resolving this issue, because I'm not sure what I can do to get around it.
I an trying to manually upload an item I would like to dropship from an outside source (other than Aliexpress and Sellvia).
The only issue I'm having is with changing the estimated delivery time that appears on my product page (which customers would see). For this particular item, I want customers to see in the area I've circled that the estimated delivery time is 3-10 business days (and remove the "Free 3 Day Shipping" message). I have attached a screen shot below:

Also, I did attempt to add a shipping option to this specific item to update replace the "Free 3 Day Shipping" message (more screen shots below). But that still doesn't change it.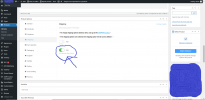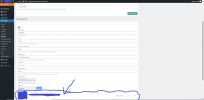 Last edited: