I'm currently adding more Sellvia products to my store, and I notice on one item, there is a discrepancy between the shipping/handling price advertised on the Sellvia plugin's product list (on Wordpress) and what Sellvia is advertising on the website.
I am glad I caught it when I did, because the difference in cost is a big hit to my margin on this product (I'm intentionally pricing it well below retail).
Below is a screen shot of what it shows in Wordpress and a screen shot of what it shows in Sellvia
Is there a reason for this discrepancy? What could be causing it and can it be fixed?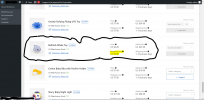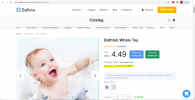 Last edited: