Hi everyone !
I have an issue with the Dali theme font, I don't really like it...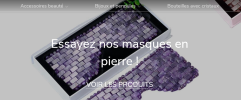 Is there any way I can change the fonts or the font family without ruining my website ? lol
Maybe the CSS part ? but i have no clue what to put in there without ruining the website...
I use the Alidropship original plugin and Dali theme.
Thanks a lot for your advice !